For my ol blog! It's been feeling very wintery outside lately so I had to get a new template which reflected the current weather situation. Aren't the snowflakes so cheerful? I love it! Want to dress up your blog with a cute new template? Check out this site: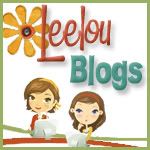 I get all of my templates there! Fabulous & free. Doesn't get any better than that, does it?!
In other news, I also added a link to my pitiful little Etsy shop over there on the left side. My shop is so empty it's almost embarassing to put a link on here. Hopefully I'll have time this weekend to add more stuff! Despite not having much for sale, I've already sold 5 things in just 2 weeks so I can't really complain!
Hope everyone is having a great week! I'm going to stop in to some of my favorite blogs later this afternoon and check out what you all have been up to!